The Fall Season makes our senses come alive with rich hues of oranges, yellows and reds painting the outdoors. A crisp change in the weather that makes you dig out your favorite sweaters and blanket throws, and a sudden desire to cook a pot of comforting soup or chili.
It's only natural to want to surround ourselves with things that express these warm colors this time of year, and if you love mid-century modern you want these things to reflect your great modern style as well.
So, why not take a ride down a country road on this russet vintage Schwinn Collegiate Bicycle for starters?
Come home and plan a gathering with friends, some wine, and your favorite appetizers, served on this festive Danish Modern serving tray.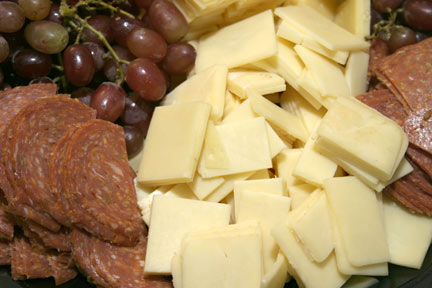 Teak Danish Modern Tiled Tray

Serve up a delicious spicy pot of Chili, a chunky stew, or even try out a recipe for Beef Bourguignon in this vintage Le Creuset French Oven. It is in the classic Volcano color that Julia Childs was known for using on her cooking show.
Le Creuset French Oven In Volcano
Gather together in your living room on this festively swank orange Kroehler sectional that has plenty of room for all of your friends and family to sit and visit.
Look around and enjoy some other great treasures that reflect your cool sense of modernism style in the rich warm colors you love.
A pumpkin spice colored original vintage Platner lounge chair, A fall leaf infused fiberglass wall screen, Curtis Jere inspired metal leaf wall sculptures, Murano Italian glass in all shades of amber and oranges, a warm wood vintage radio with carmel colored bakelite, Eames in orange vinyl, and a russet colored Pollock executive chair are just some of the fall festive colored treasures you can find exploring at Rocket Century.